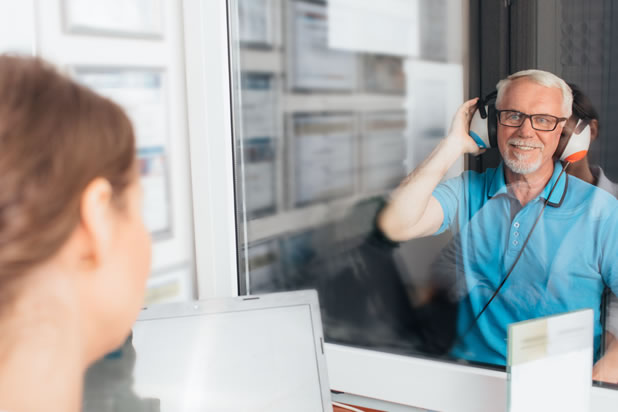 Hearing Test
A hearing test is often the first test performed when a patient presents with symptoms that may be secondary to an Acoustic Neuroma. If there is an asymmetry in the hearing, in which one ear is significantly worse than the other, further evaluation is likely indicated. The hearing test is also critical to help determine the best treatment options. Residual hearing is important when deciding between the various options to deal with the Acoustic Neuroma. Patients may also present with other symptoms that can be secondary to Acoustic Neuroma. Patients with symptoms included on the list above may need further evaluation to assess for Acoustic Neuroma.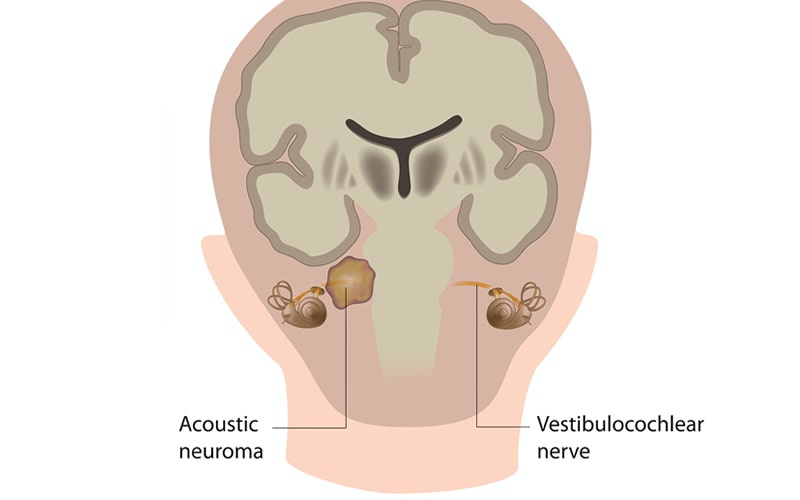 Vestibulonystagmogram (VNG)
A vestibulonystagmogram (VNG) is a non-invasive test that assesses the function of the balance nerve and balance system. This evaluation is performed in our office and directly stimulates the balance cells within the inner ear to determine the amount of balance function that remains in the vestibular system. This test is important in determining normal function of the other side and assessing function of the affected nerve of balance. As the Acoustic Neuroma grows, it impacts balance nerve function on the side of the tumor. Many people with Acoustic Neuroma have little balance function disturbance because the tumor grows very slowly and they have compensation for the balance nerve loss on that side by the other unaffected inner ear balance system. In other words, the other side takes over the balance function and there may be no major disturbance in equilibrium. However, there are times that the Acoustic Neuroma severely affects the equilibrium, leading to a significant feeling of off balance or even vertigo.